«Murashnyk» of good deeds: from legal aid to gardening lessons
Publication date: February 17, 2023
Author: Olena Orlova/ Legal Development Network
Almost a year ago, in response to the challenges of the war, lawyers and activists of the NGO "Pravo" (Khmilnyk, Vinnytsia oblast) created a humanitarian hub "Murashnyk" (Anthill)* in their community. During this time, it became a cozy and supportive space for IDPs and local residents. Here, everyone can receive social and legal assistance and become a participant in more than a dozen initiatives that help adults and children not only survive in war conditions but also integrate into the community as comfortably as possible. Vitaliy DOROKH, the head of the NGO "Pravo", spoke to Legal Development Network about "seasonal" initiatives and ideas for new services for IDPs.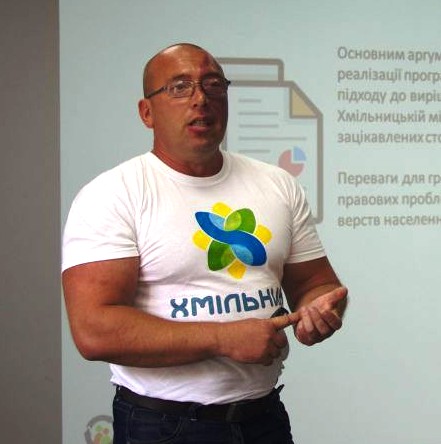 In February 2022, "Murashnyk" started with five initiatives. But in a year, the hub has "grown" so much that, as Vitaliy Dorokh says, sometimes it seems as if the "Murashnyk" lives a life of its own, and new initiatives appear and materialize by themselves. Of course, this is a joke. In fact, behind such activity and efficiency is the enormous daily work and efforts of both NGO "Pravo" employees and those whom they have united around them.

Actually, in our opinion, every initiative of "Murashnyk" is worthy of attention and implementation at the all-Ukrainian level. Currently, the hub's team, in addition to six permanent employees (another three are mobilized), includes volunteers and activists from among locals and IDPs. As before, everyone who needs it receives free legal assistance here.

Lada Karaban, who came to our community from Vugledar, Donetsk oblast, is currently providing legal assistance. Taras Koval also works in this area, as well as Olena Chernii and me (depending on the specific request), – explains Vitaily Dorokh.
The subject of appeals, as always, is very broad: from divorces to criminal cases. Although, as the head of the organization notes, since the beginning of the war, the number of people who needed help in drawing up documents for receiving financial assistance from international organizations has decreased.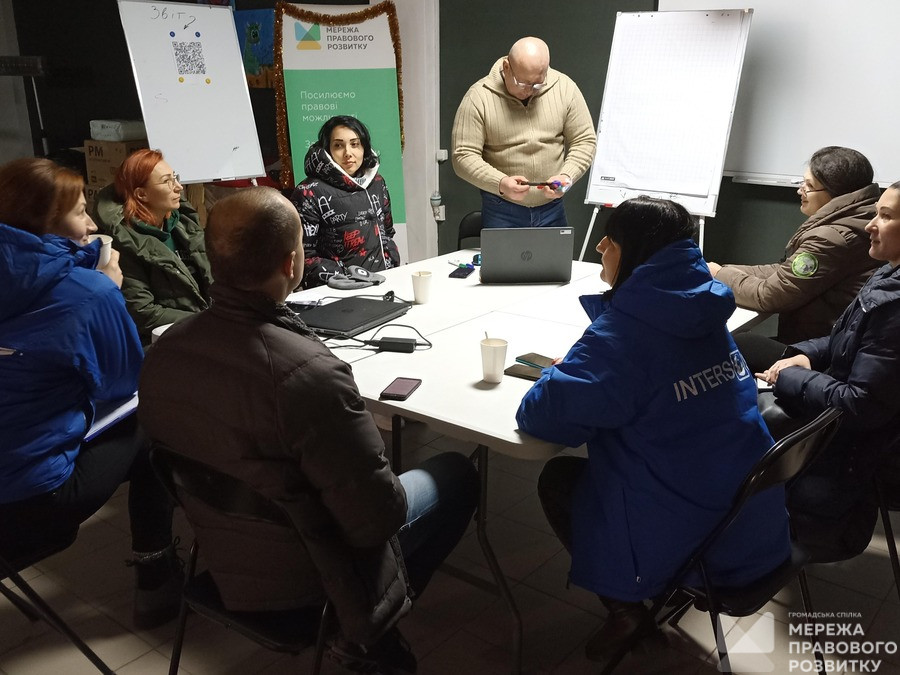 More than 10 initiatives are not the limit
"Housing Bank", "Bank of things", assistance to animals affected by the war, transfer of medical equipment to rural dispensaries, Regional School of Participation, Public Dialogue Club, English classes, psychological assistance, artistic and educational classes for children and youth. This is not a complete list of initiatives that "Murashnyk" implements together with partners for people with various requests, for adults, children, and young people.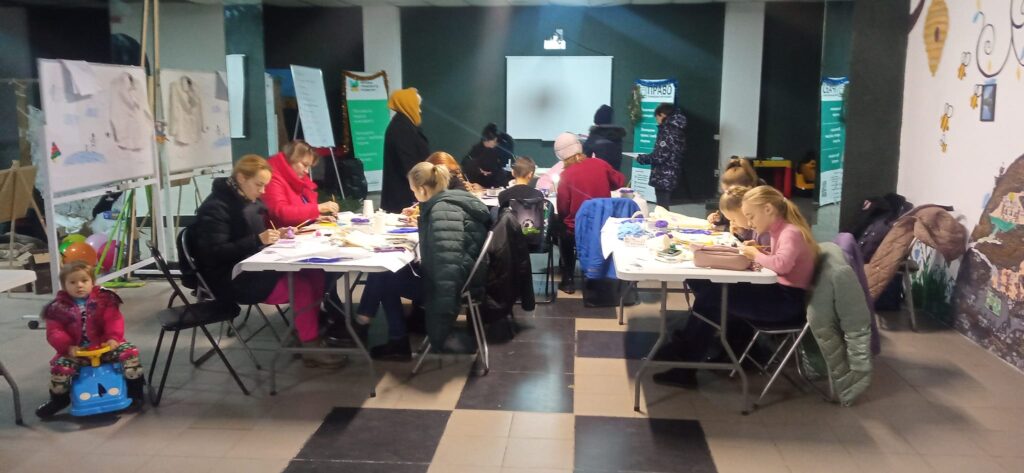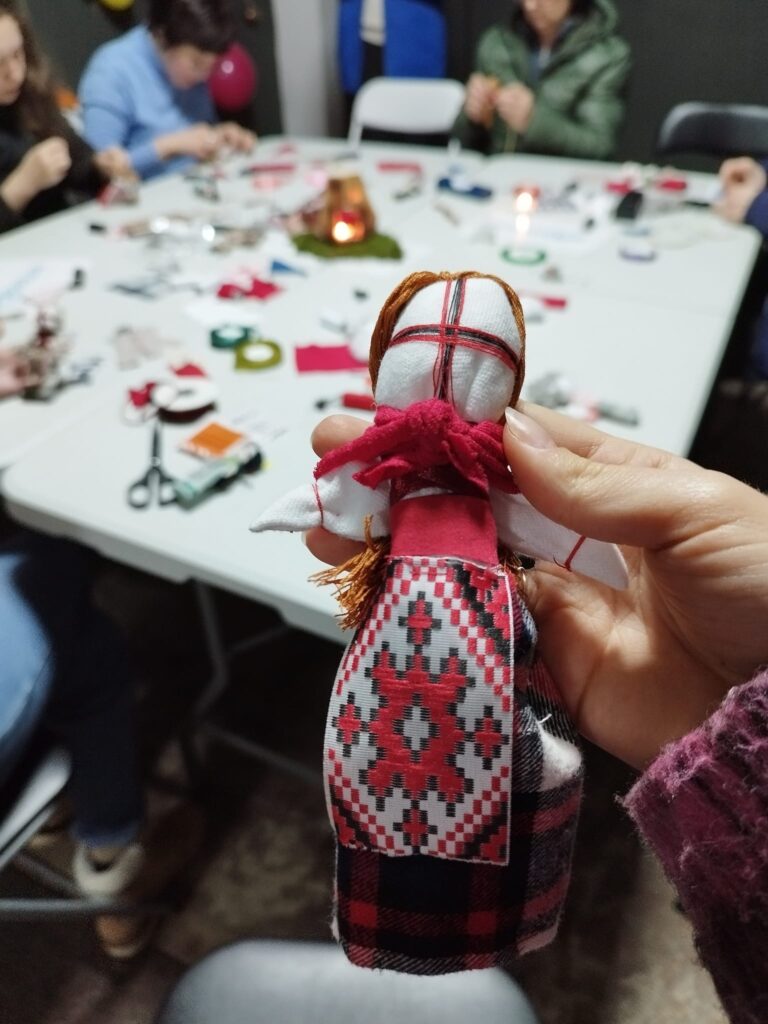 This winter, initiatives have been added to the hub.
One can note, for example, the creation of the "Loop" club. Its initiator was Liudmyla Topalova, who is an IDP. During the classes of this club, everyone can learn to crochet. The products are very cool. Now we are even thinking about holding an exhibition sale, – Vitaliy Dorokh shares.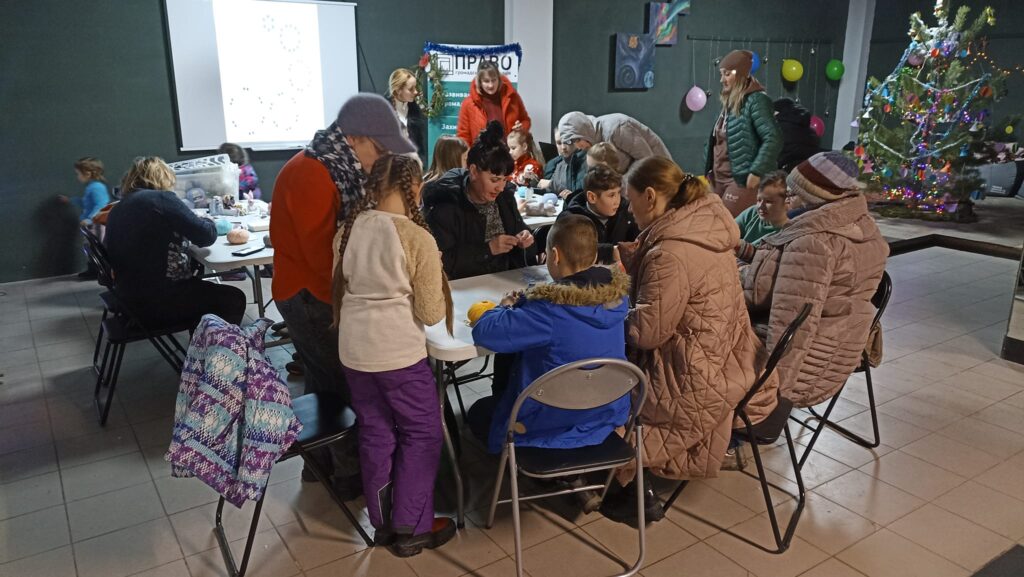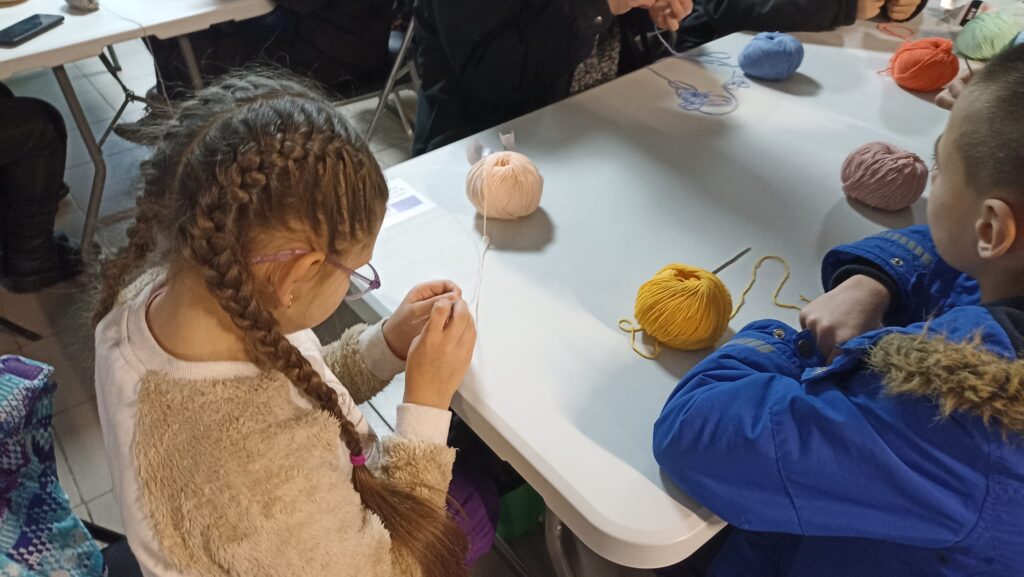 A Ukrainian speaking club has also appeared in "Murashnyk", the purpose of which is to create an environment where you can practice your Ukrainian. The class is also conducted by a woman from among internally displaced persons – Olena Korovianska.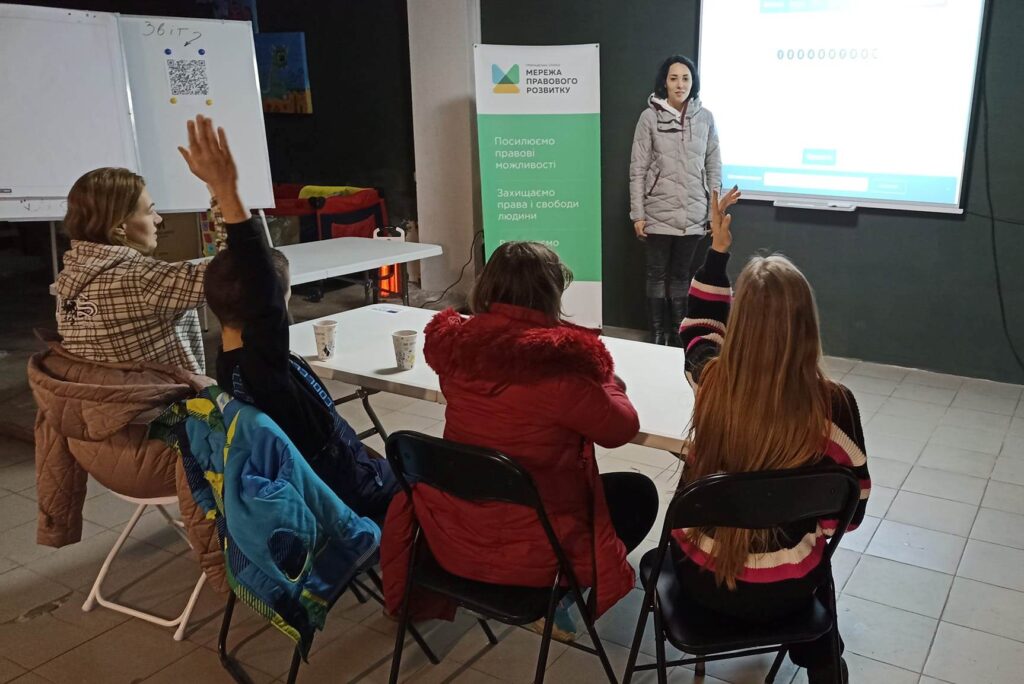 Vitaliy Dorokh notes that the displaced people join the events not only as participants but also as organizers. He sincerely hopes that this trend will only develop. 
Gardening for beginners
One of the good deeds that "Murashnyk" implemented in the spring of last year found an interesting continuation. We are talking about the "Gardens of Victory" initiative, during which the NGO "Pravo" purchased tomato and cabbage seeds at its own expense, the organization's members grew the seedlings themselves and distributed them to displaced people and locals in May 2022. At that time, about 200 families received seedlings for a total amount of over UAH 20,000. Even those people who did not know how to cultivate the land at all began to grow vegetables on their own, for the benefit of the family budget.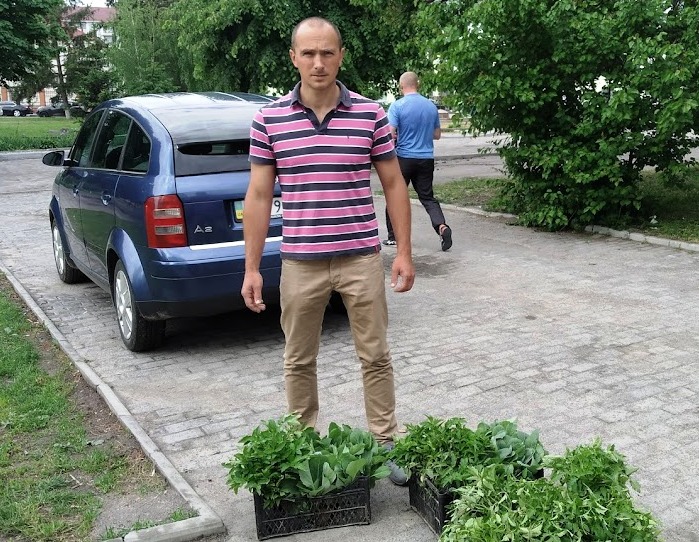 And many of the gardeners, now, in winter, turned to "Murashnyk" again. This time they asked for help with theoretical knowledge: spring is coming soon, and it will be time to plant vegetables, and the IDPs mostly lack of knowledge in this field.
It was, most likely, a joint initiative, – explains Vitaliy Dorokh. — The fact is that the Vinnytsia NGO "Axis" posted information that IDP women living in the Vinnytsia oblast can receive vegetable seeds, fertilizers, and plant protection products. We have disseminated this information through our communication channels. And people started turning to us for help filling out the application. But people's question was not only about the technical side of the matter (where to find the application form, how to fill it out correctly, etc.). Most of the questions related to which tomatoes or cabbage grow better in our country, which are the most common pests and diseases, what is the best way to feed this or that culture, when is it best to plant seedlings in open ground, etc. People, even those who used to garden at home, needed advice. What can we say about those who have never been involved in gardening, but still decided to try. Individual consultations took a lot of time, so we decided to invite IDPs to gather for a meeting, during which we will answer all questions related to gardening in our area.
So "Murashnyk" had to organize classes on gardening literacy. More than 20 people came to learn. The "master class" was held by Vitaliy Dorokh, as well as his colleague Volodymyr Sheremeta.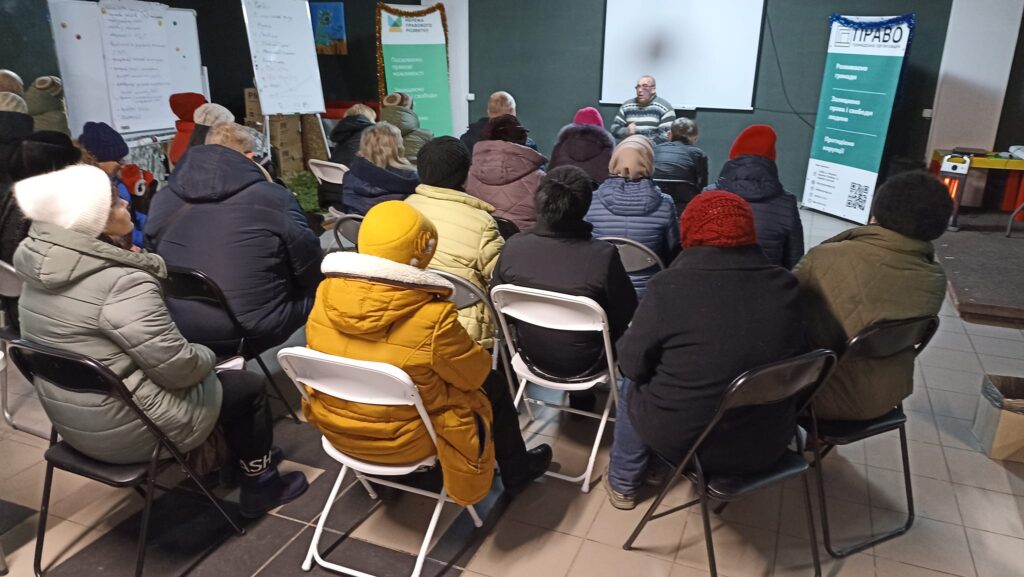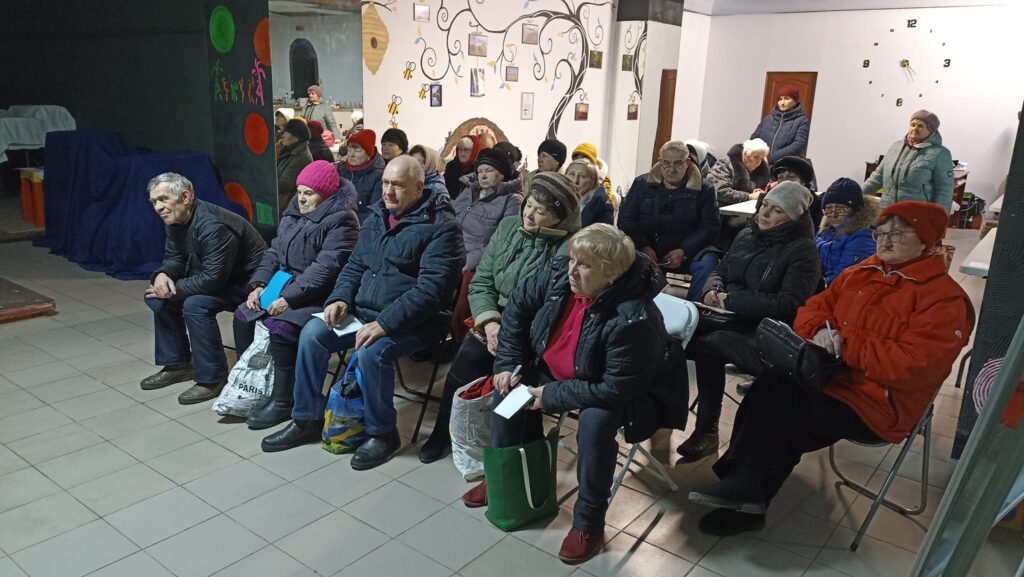 We talked about the peculiarities of growing garden crops in our area, as well as varieties, in particular tomatoes and cabbage, which give a good harvest in our climatic zone, – says the head of the organization. — This year we will continue our "Gardens of Victory". We talked about this possibility during our meeting with the IDPs. We want to sow seedlings of tomatoes, cabbage, etc. again. We plan to distribute in the second decade of May.
The facilitation session launched new types of services for IDPs
As for other plans for the near future, NGO "Pravo" is currently focusing on the results of the facilitation session held at the end of January 2022. During it, the team developed new services that the organization plans to provide to internally displaced persons. In total, 4 services were developed:
1. "Coworking". Many internally displaced people who work remotely suffer a lot due to power outages and interruptions in Internet access, Vitaliy Dorokh explains:
– "Murashnyk" has access to the Internet, a generator, and space, but it needs at least cosmetic repairs, as well as furnishing. This requires financial resources. Therefore, the task is to find these resources. As soon as we find and buy everything we need, we will immediately launch the work of the co-working space.
2. "Bank of social services". The essence of the service is that in Khmilnyk, even local residents do not always know which, for example, there are groups for children in the community, sports sections where you can get free legal assistance, etc.
– I am not saying that such information is closed – on the contrary! – emphasizes Vitaliy Dorokh. — But it is not concentrated in one place, it is sometimes very difficult to find the right one. Therefore, there is an idea: to create an Internet resource where information about social services that can be obtained in the community will, firstly, be collected in one place, and secondly, it will be constantly updated. But this also requires resources, which we will search for.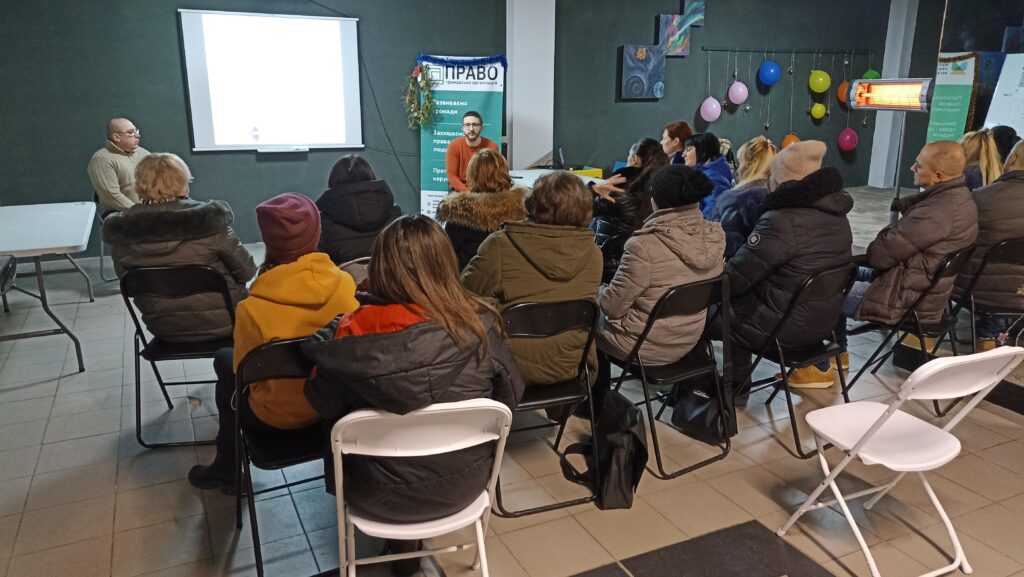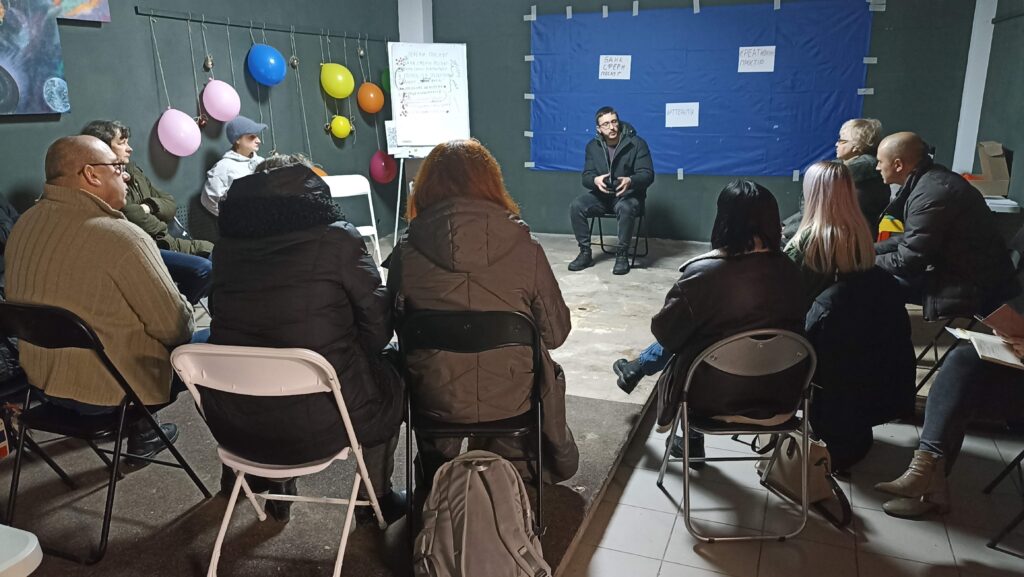 3. "Recreation and emotional recovery for IDPs." In order to create conditions for recreation and emotional recovery for internally displaced persons, the organization plans to form groups and organize trips to tourist and recreational locations in the community, which are able (adapted) to receive small groups (10-15 people). It is possible to form "mixed" groups, which will include IDPs and local residents. This approach will help to establish friendly relations between the displaced and the locals, which will generally contribute to the integration of IDPs into the life of the community. Now the team is working on certain points and will try to launch the service as soon as the weather gets warmer.
4. "Creative space for IDPs". The goal of this initiative is to provide an opportunity for creative individuals from among IDPs living in the territory of the Khmilnyk community to realize themselves. The service will include information support, provision of premises for holding events, assistance in its arrangement, etc.
– For example, they have already planned a photo exhibition about our community. All photos were taken by Liudmyla Topalova. We are just looking for a contractor who would print a sufficient number of photos, – Vitaliy Dorokh shares.
There are other plans and ideas, of which, as always, there are a lot of them in the organization. But the main thing for the near future is to work towards the integration of the displaced people into the life of the community.
And while this article was being prepared, we received the news that the "Murashnyk" hub has officially become one of the Unbreakable Points in Khmilnyk. Here, as in all such points where generators work and Internet access is available, people can warm up, drink tea, work, and charge their gadgets.
*The "Murashnyk" humanitarian hub is part of the "Vulyk Zmistiv" (Beehive of Meanings) social initiative, which is being implemented with the support of the Legal Development Network.

If you have notices an error on the web-site, please, highlight the text and press ctrl-enter.
Have you found your solution? Help others!
Share on social media
Print a poster
Print and place the Network's poster on a notice board in your entrance hall
Become a volunteer
Become a volunteer and assist others in finding problem solutions
Do you need a consultation ?
Online
Поставте питання, i один з експертiв Мережi надасть вiдповiдь.
Графік роботи чату: з 10:00 до 16:00
щодня
(обідня перерва з 13:00 до 14:00).
In an office
Find the nearest consulting room in your city and apply for a consultation.